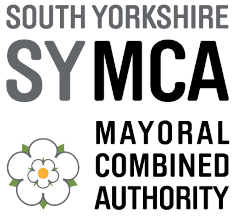 Standguide and our supply chain partners deliver the devolved Adult Education Budget (AEB) across the South Yorkshire area. Our qualifications are funded by South Yorkshire Mayoral Combined Authority. This means our courses will be fully funded if you are aged 19 or over, live anywhere in South Yorkshire, are unemployed and claiming a state benefit (other eligibility criteria may apply).
Click on any of the qualifications below to download our brochures, or email edu@standguide.co.uk for more information.
---
Customer Service:

---
Digital:
---
English for Speakers of Other Languages (ESOL):

---
The principle purpose of the AEB is to engage adults and provide them with the skills needed for entering and sustaining work, an apprenticeship, a traineeship, or other further learning. Standguide's AEB delivery will help South Yorkshire to build back better with skills investment essential to support economic recovery and help the area to "level it up".

Standguide are a 'Good' (grade 2) provider. Read our Ofsted report here: