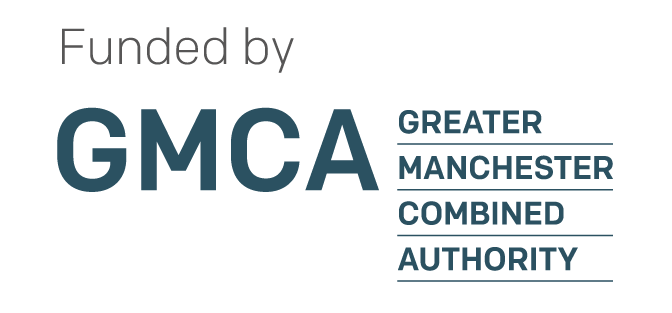 Helping Greater Manchester employers future-proof their workforce, Standguide and our supply chain partners deliver the devolved GMCA Adult Education Budget across the Greater Manchester area. Our qualifications are funded by Greater Manchester Combined Authority. That means our courses may be fully funded if your staff are aged 19 or over and live anywhere in Greater Manchester (other eligibility criteria may apply).
Click on any of the qualifications below to download our brochures, or email edu@standguide.co.uk for more information.
---
Adult Social Care:
---
Education:


---
Management:

---
Digital:
---
The principle purpose of the Adult Education Budget is to engage adults and provide them with the skills needed for entering and sustaining work, an apprenticeship / traineeship, or other further learning. In Greater Manchester, this means high quality provision that leads to demonstrable improvements in opportunities, positive outcomes for individuals and clear progression pathways for our residents, with a clear line of sight into the local labour market and future economic development opportunities.

Standguide are a 'Good' (grade 2) provider. Read our Ofsted report here:
Based outside of Greater Manchester or need other training? Call us:
We can build bespoke training courses around your company's needs, and if necessary provide cost-free recruitment services, ensuring we find the right people for your business. We source potential candidates, screen them, provide them with a tailored training programme and then put them through your organisation's assessment process.
Our tailored package will improve the skills levels and understanding of candidates before they even arrive for interview and will not only upskill your workforce, but drive commitment whilst in employment.
As a group, working together we will:
Source a diverse spectrum of candidates through both our current Employability Programmes and other recruitment sources
Screen each individual candidate to the appropriate standard
Qualify each candidate to the appropriate level and ensuring they are all at the skills level to progress through to interview stages
Support each candidate throughout the Interview process with Information, Advice and Guidance
Continue to work with each candidate once in position with a range of aftercare support.
What our clients say:
'Standguide have sourced us some excellent employees and on average we are recruiting 60% of those who go through the Pre-Employment Training we jointly designed. This form of recruitment has proved invaluable to us and we hope to expand our partnership with Standguide to cover different geographical areas. Standguide understand the needs of our business and have always responded quickly and efficiently. I would definitely recommend them as a recruitment partner.'
Bob Townend HR Director – First Bus.
To discuss your staff development needs, call 0161 881 4826