Standguide and our supply chain partners deliver the devolved GMCA Adult Education Budget
(AEB) across the Greater Manchester area.
The principle purpose of the AEB is to engage adults and provide them with the skills
needed for entering and sustaining work, an apprenticeship / traineeship, or other further learning. In Greater
Manchester, this means high quality provision that leads to demonstrable improvements in opportunities, positive
outcomes for individuals and clear progression pathways for our residents, with a clear line of sight into the
local labour market and future economic development opportunities.
We are currently delivering accredited qualifications in: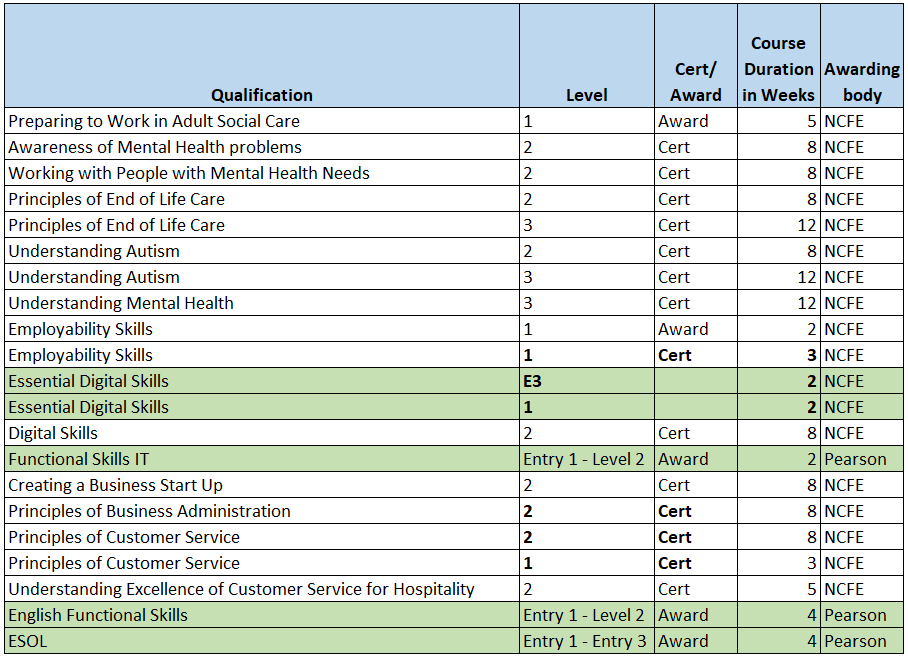 This project is part-funded by the European Social Fund
The ESF invests in people, with a focus on improving employment and
education opportunities across the European Union. It also aims to improve the situation of the most
vulnerable people at risk of poverty. The ESF investments cover all EU regions.